From Econbrowser:
"The Bureau of Economic Analysis announced today that seasonally adjusted U.S. real GDP fell at a 0.9% annual rate in the first quarter. That makes two quarters in a row of falling real GDP, which is one rule of thumb for declaring the economy to be in a recession. The current economic weakness could certainly develop into a recession. But the evidence isn't convincing that a recession is already under way.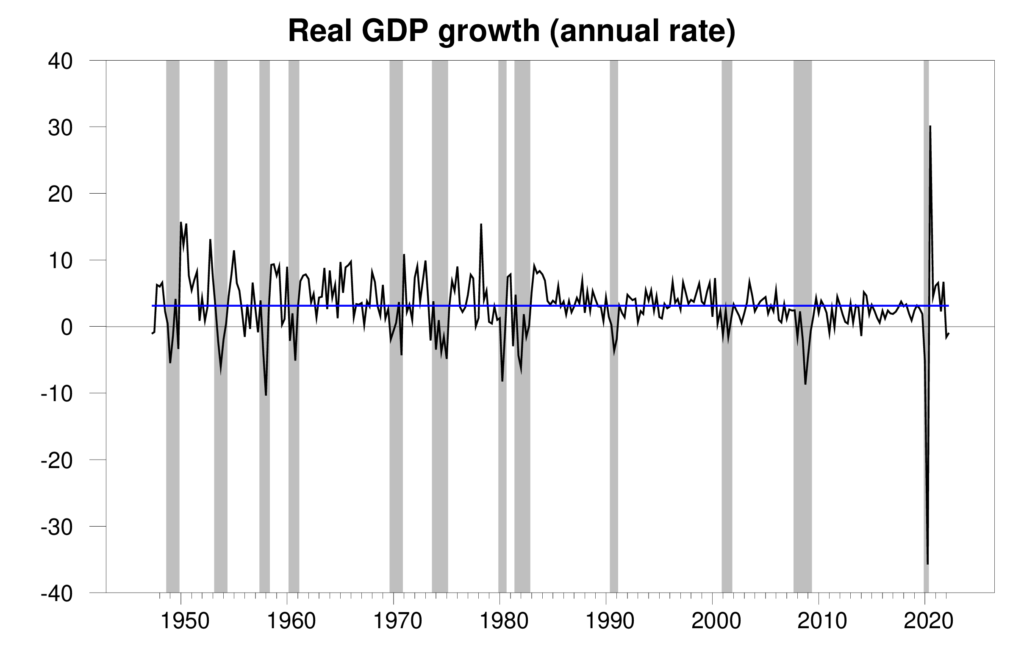 The new data raised the Econbrowser recession indicator index up to 37.4%, flashing a clear warning sign. This is an assessment of the situation of the economy in the previous quarter (namely 2022:Q1). The index takes into account the fact that we've now seen two consecutive quarters of falling GDP, but still finds the evidence inconclusive as to whether the U.S. economy started a recession in the first quarter. When Marcelle Chauvet and I first developed this index 17 years ago, we announced that we would only declare a recession to have started when the index rises to 65% (see pages 14-15 in our original paper). If the Q3 GDP report causes the index to rise above 65%, we would announce a recession at that time, and also use the full range of revised historical data available at that time to determine the date at which the recession likely started. Here at Econbrowser we've followed that procedure to the letter as the data unfolded in real time over the last 17 years, successfully dating in real time the beginning and end of the two recessions since we started this blog."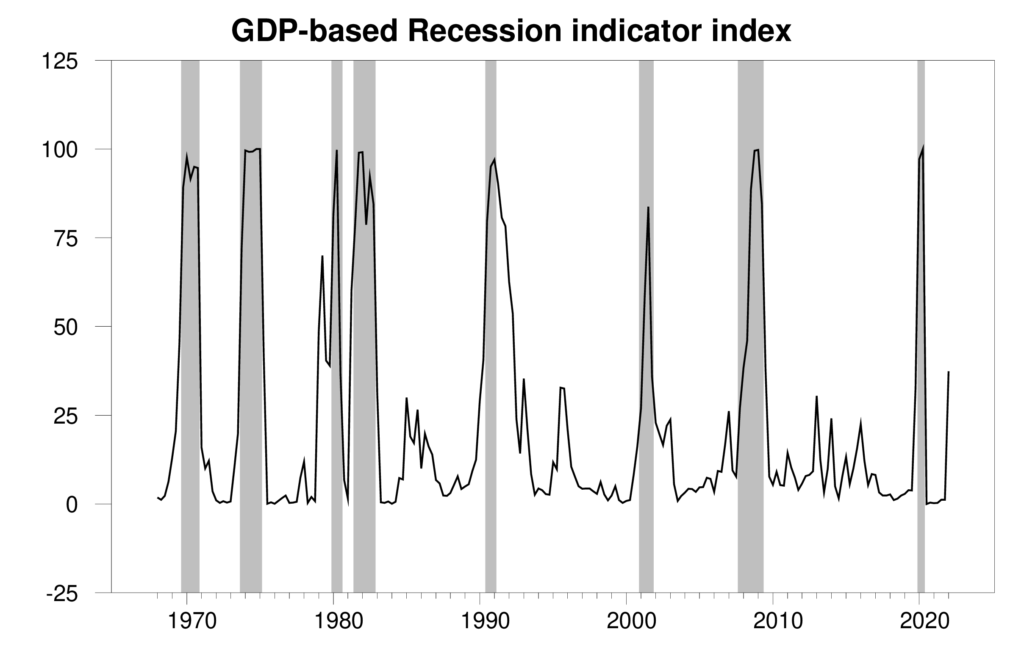 Continue reading here.