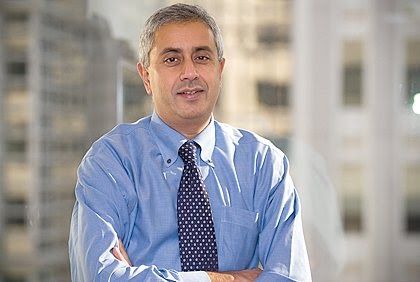 Prakash Loungani, Assistant Director at the International Monetary Fund (IMF), is a macroeconomist with expertise in: labor and real estate markets; modelling energy-macroeconomy interlinkages; and documenting forecasting failures of economists ("the failure of economists to forecast recessions is virtually unblemished" he has concluded). He is the co-author of Confronting Inequality: How Societies Can Choose Inclusive Growth (Columbia University Press, 2019).  He is adjunct professor at Johns Hopkins University, where he teaches macroeconomics and also Global Perspectives in Real Estate.
At the IMF, his past positions have included: chief of Development Macroeconomics, chair of the Jobs and Growth working group to steer IMF advice on labor markets; co-developer of the IMF's Global Housing Watch; mission chief for Grenada to aid post-Hurricane Ivan recovery; and advisor to the IMF's Communications Director. Prior to joining the IMF, he worked at the Federal Reserve Board, the Federal Reserve Bank of Chicago, and the University of Florida.
The contents of this website do not reflect the official views of the IMF or the IEO.