In a latest blog for the Conversable Economist, author Timothy Taylor studies data from the OECD publication, Health at a Glance (2021) to understand why meaningful healthcare reform in the USA may be harder to achieve.
It glances over evidence that demonstrates USA's not-so-commendable performance on health and wellbeing indicators (like mortality, growth in life expectancy, etc.) despite a large share of expenditure on healthcare. Subsequently, parameters of Americans' satisfaction from their healthcare industry are discussed, which are found to be upbeat and high-ranking in contrast.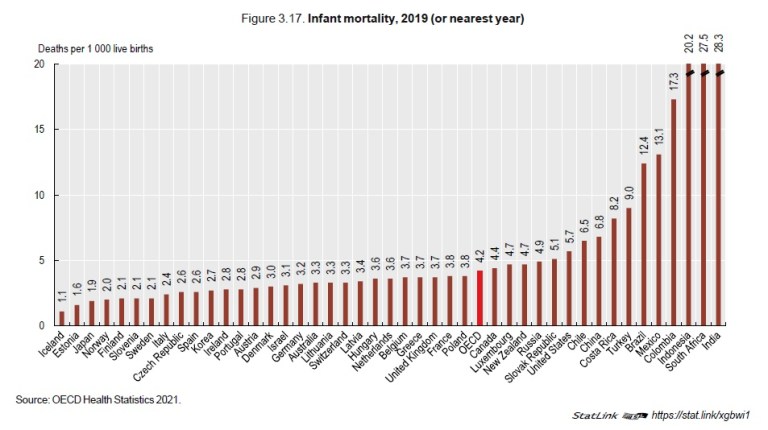 Click here to read the full blog.