As described by the tagline of this blog post, it dives deeper into CPI figures for the USA for December 2021 and then discusses their implications. CPI rose by 7 percent year on year in December and 0.5 percent since November 2021, although the rise in demand causing it wasn't all uniform. The pattern of uneven growth of consumer expenditure on manufactured goods and durables rather than services has been discussed in greater detail, besides issues like inhouse oil production in the US which also exert some influence on the general price level.
Looking ahead, it elaborates upon visible signs that signal a quickly abating inflation using measures like wage growth, prevailing inflation expectations in the market, and the state of aggregate spending in the economy.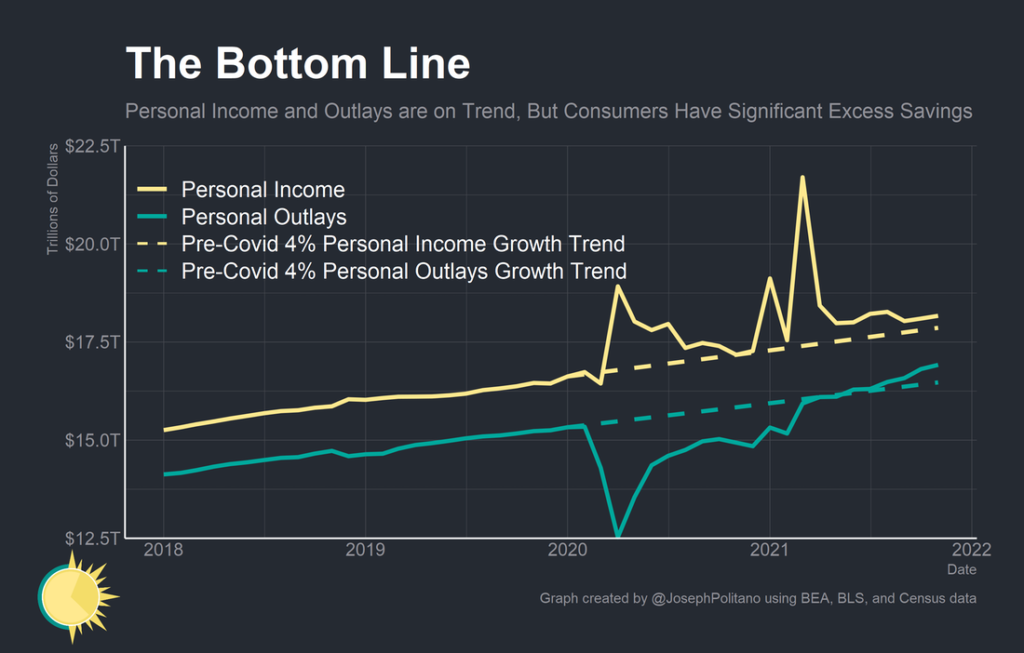 Click here to read the full blog.