The COVID-19 pandemic brought with it numerous travel and immigration-related restrictions throughout the globe. For the USA, this translated into a shortfall of nearly 2 million working-age immigrants compared to how many there would have been if the pre-2020 immigration trend had continued unchanged.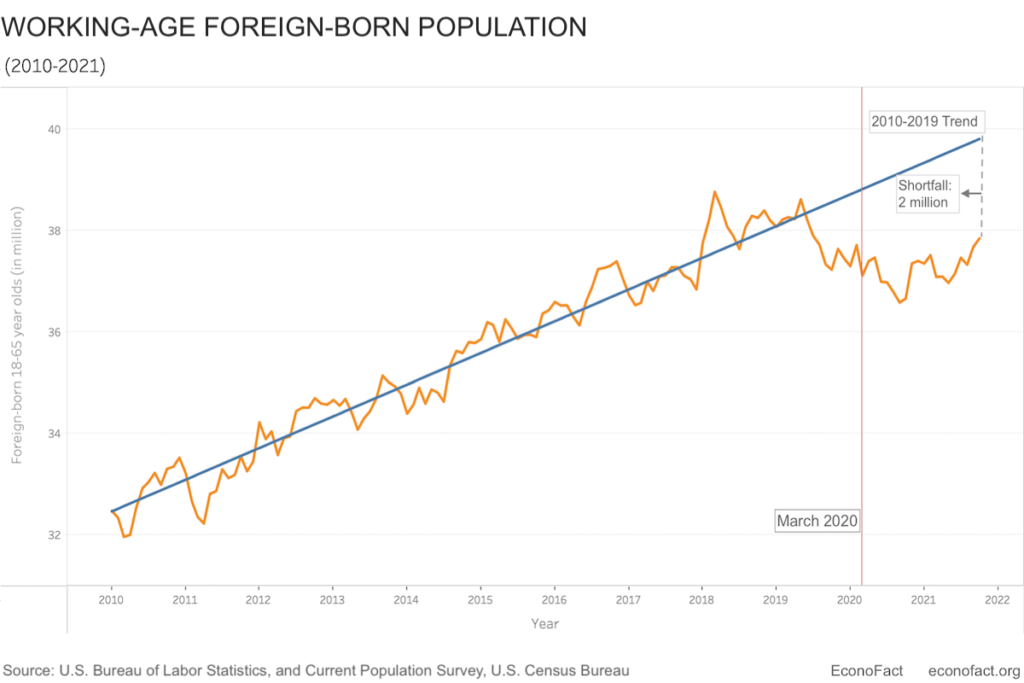 Metadata within this shows that out of these 2 million immigrants nearly one million would have been college graduates, implying a loss to the US labor market in terms of skilled workers, entrepreneurs, and a huge loss to American Universities which annually attract several foreign students. The drop in numbers of highly-skilled immigrants is significant due to its "long-run effects on productivity, innovation, and entrepreneurship". The blog sheds light on these and several such issues.
Click here to read the full blog.