From Econbrowser:
"The Bureau of Economic Analysis announced today that seasonally adjusted U.S. real GDP grew at a 6.9% annual rate in the fourth quarter, more than twice the average growth rate the U.S. has seen since World War II.

The new data put the Econbrowser recession indicator index at 1.2%, historically a very low value and signalling an unambiguous continuation of the economic expansion. The number posted today (1.2%) is an assessment of the situation of the economy in the previous quarter (namely 2021:Q3). We use the one-quarter lag to allow for data revisions and to gain better precision. This index provides the basis for an automatic procedure that we have been implementing for 15 years for assigning dates for the first and last quarters of economic recessions. As we announced a year ago, the COVID recession ended in the second quarter of 2020. The NBER Business Cycle Dating Committee subsequently made the same announcement in July.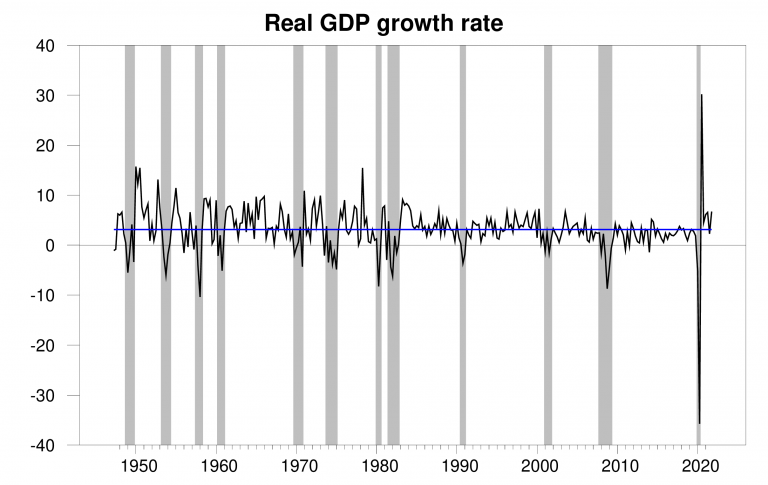 Continue reading here.