From a new IMF working paper:
"In this paper, we show that nighttime lights can be a useful source of information to improve official real GDP data. To begin with, they can be used to detect the uncertainty in official data and potential mismeasurement of real GDP. Systematic differences between the new and official measures may warrant further investigation as to what contributes to such differences. While nighttime lights can be computationally intensive to process, the method developed in this paper is not limited to nighttime lights. In fact, measures of real GDP that are conditionally independent of official data can be used in a similar fashion."
"Figure 1 compares satellite images of nighttime lights for mainland China, […] Variation in nighttime lights may thus contain useful information on China's real economic growth."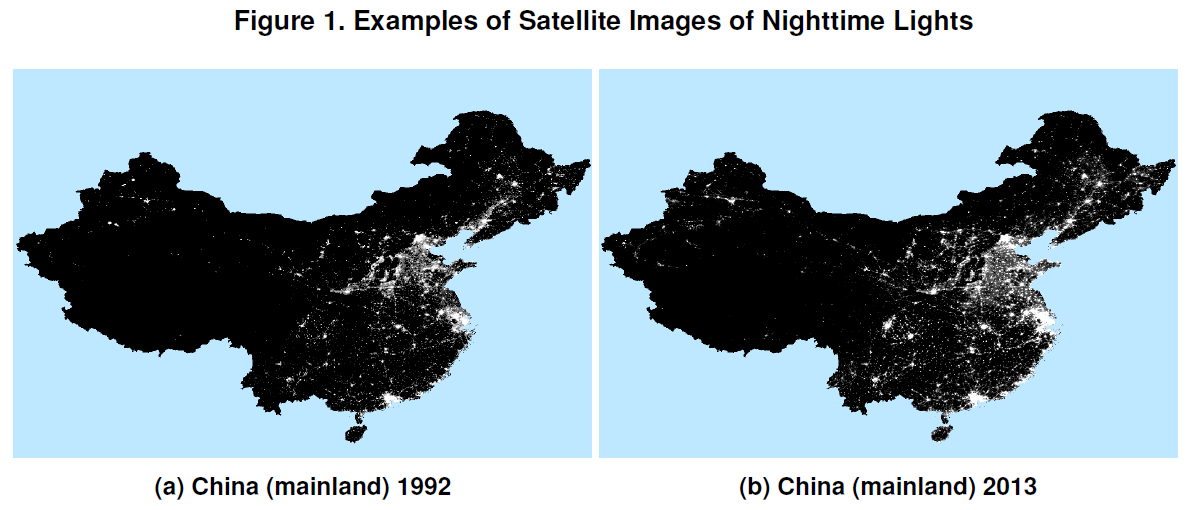 Continue reading here.