From a new Social Europe post:
IMF Rediscovers "Political Economy"
"This summer, the IMF challenged yet another pillar of neoliberal thinking when it published its Working Paper on the negative impact of deregulating job protection on the labour income share. Whereas the economic mainstream has systematically argued that technological progress is the main reason for the global trend of falling labour share (see OECD chapter 2 and IMF), this new paper finds a strong link with the policies of weakening job protection that have been pursued over previous decades.
By introducing the element of bargaining power between labour and capital into this discussion, the IMF thus provides for an important broadening of the policy discussion going beyond the standard recommendations to invest more in education and training: "This paper contends that, alongside these (non-mutually exclusive) drivers, changes in institutions that weakened worker bargaining power have also played a role". It seems that the IMF, which usually adheres to the neoclassical economic argument that wages in the absence of rigidities are completely driven by marginal productivity and technological developments, has rediscovered the political economy thinking of classical economists such as Karl Marx and Adam Smith."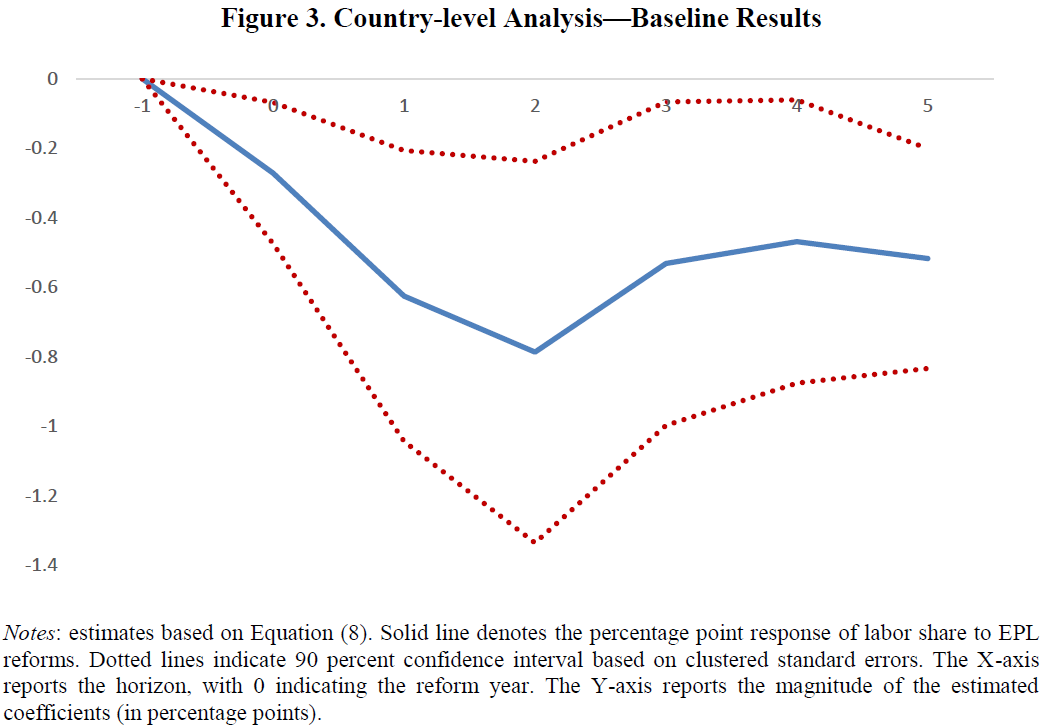 Displaced Workers: A More Balanced OECD View On Advance Notification
"Another interesting piece of research is the OECD's work on nine country cases that examine how to get displaced workers back to work (job displacement is defined as permanent economic dismissal affecting workers with at least one year of tenure). Here, one remarkable policy message running throughout the OECD research (chapter 4) is the importance of adequate job protection in the form of advance notification.
Here, its starting point is that early intervention and starting the process of adjustment beforeworkers become unemployed has many advantages. One is that the 'hysteresis' effect under which labour market prospects decline the longer a worker is unemployed can be averted. This is because, on the employers' side, prospective employers tend to view job applicants who are still at work more favourably than those who are already unemployed. And, on the side of the workers, intervening early when workers are still in a job serves to limit long unemployment spells during which skills and work-related attitudes could deteriorate."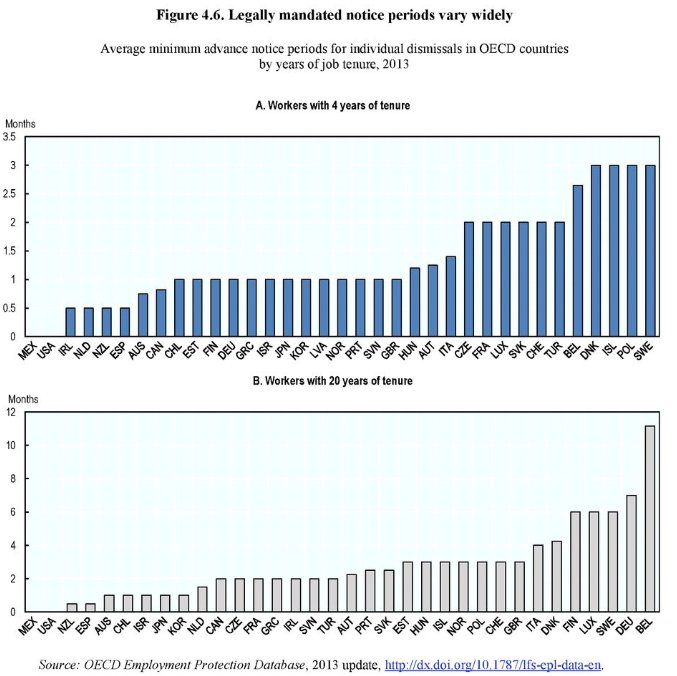 Continue reading the IMF working paper here.