From the IMF's latest report on Luxembourg:
"Job creation is strong in Luxembourg, but unemployment is declining gradually and many newly created jobs go to cross-border workers. The employment rate of residents is relatively low, especially for low-skilled, young, and older workers. Moreover, female attachment to the labor market is weak, and the share of the long-term unemployed has increased over the last ten years, but seems to have come down somewhat in recent months. In addition to skills mismatches, work disincentives inherent to the tax-benefits system are a factor in explaining structural unemployment."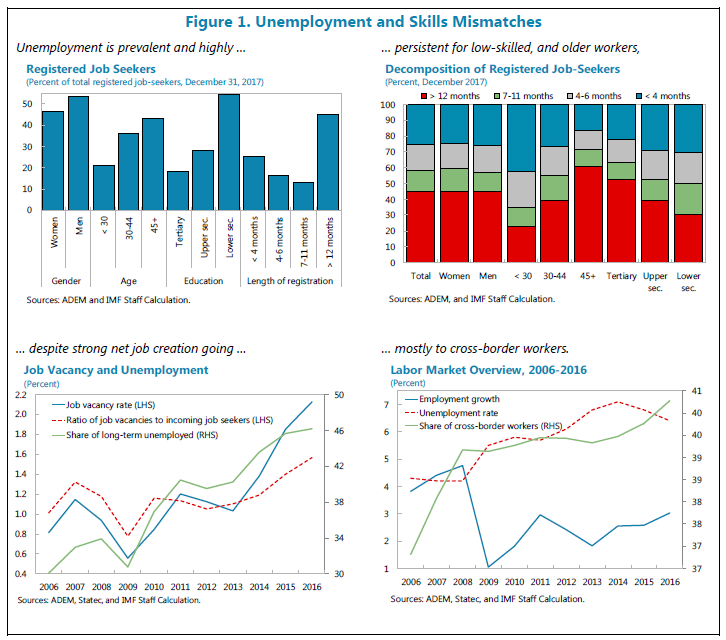 "[…] low employment of older workers and women is largely driven by low participation rates among these groups, while both higher unemployment and lower participation contribute to the low employment rates of low-skilled workers. The relative importance of the different benefit schemes varies across groups of workers. The high unemployment of young and low-skilled workers reflects substantial unemployment traps inherent to the tax-benefits system, while high disincentives for second earners contribute to lower participation of women, and weak labor market attachment of seniors is predominantly driven by the generosity of the pensions system. Substantially increasing employment requires efforts to reduce skills mismatches and to make work more rewarding."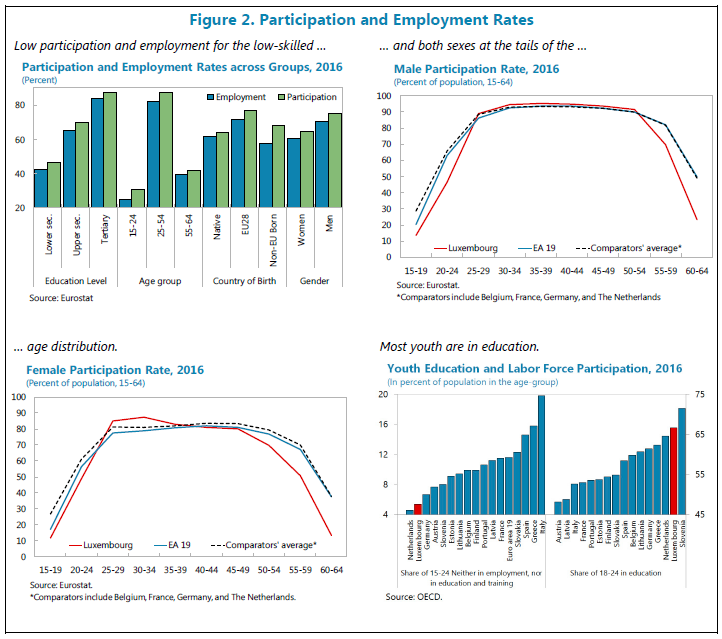 Continue reading here.