The International Monetary Fund is deeply committed to playing its role in building a global economy that benefits all people—through policy advice, capacity development, and financial support.
–  Managing Director Christine Lagarde
The IMF just published the new book "Fiscal Policies and Gender Equality":
"This book explores how fiscal policies can contribute to addressing women's and girls' disadvantages in education, health, employment, and financial well-being, and represents the efforts of a team of researchers from a joint collaboration between the International Monetary Fund and the United Kingdom's Department for International Development (DFID)."
My work with Lisa Kolovich is included as Chapter 3:
"Despite Asia's progress over the past several decades in closing gender gaps in education, health, economic, and political outcomes, women and girls continue to encounter barriers relative to men. Gender gaps also continue in labor force participation, political representation, and health outcomes. To address these gender gaps, countries have implemented gender budgeting, which originated in Australia in the early 1980s and has since spread to more than 80 countries around the world.
This chapter summarizes the experiences of four countries in the Asia and Pacific region with well‑developed gender budgeting initiatives—Australia, India, Korea, and the Philippines—and analyzes several gender inequality outcomes in those countries. As in other regions, these four countries' efforts vary in terms of design, implementation strategies, legal framework, and partner involvement. Nevertheless, several commonalities exist and provide insight into lessons learned."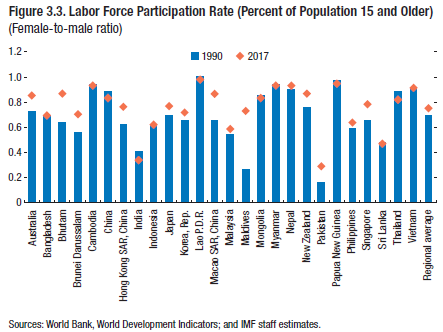 The book is available here.