A new paper from the Bank of England finds that in UK, the impact of monetary policy on inequality depends on existing difference in income and wealth."[…] younger households are estimated to have benefited most from higher income in cash terms, while older households gained more from higher wealth."
The paper notes that "Furceri, Loungani, and Zdzienicka (2016) emphasise the importance of heterogeneity in the response of labour income to monetary policy as a key channel, noting evidence that those at the bottom of the income distribution are most affected by changes in economic activity." Continue reading here.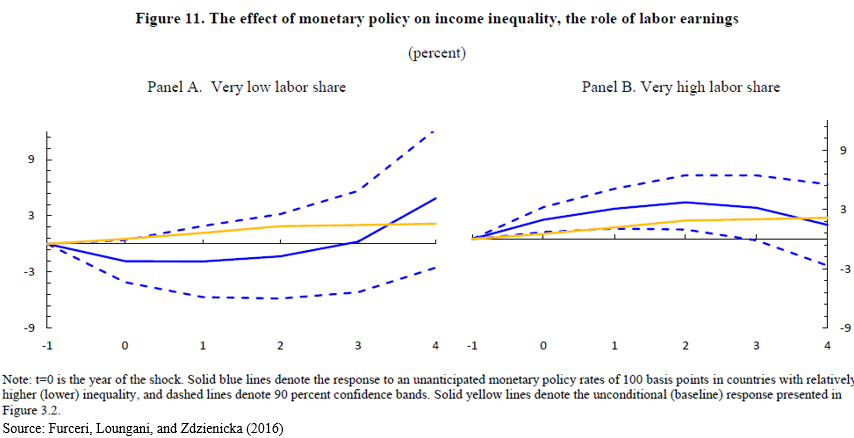 See my previous post on monetary policy and inequality here. The Furceri, Loungani, and Zdzienicka (2016) paper is available here.