Hendry reports per capita UK CO2 emissions, "which rose considerably till 1916, fluctuated violently till 1950, and have dropped dramatically since 1970" (see Hendry, 2017b).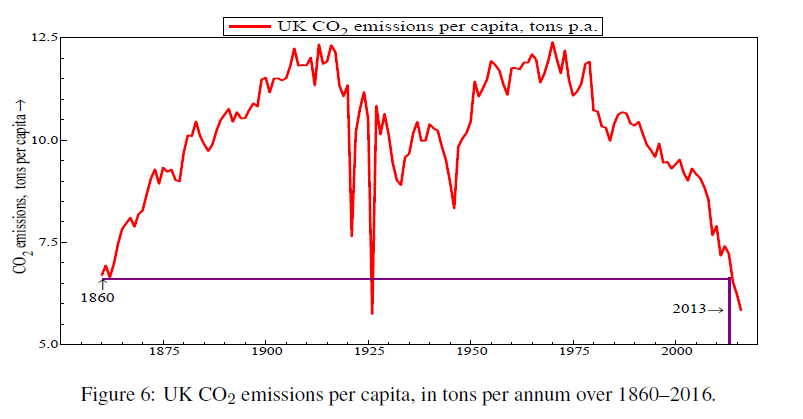 "The sub-period distributions of UK CO2 emissions in [the figure below] illustrate their changes in shape, spread and location."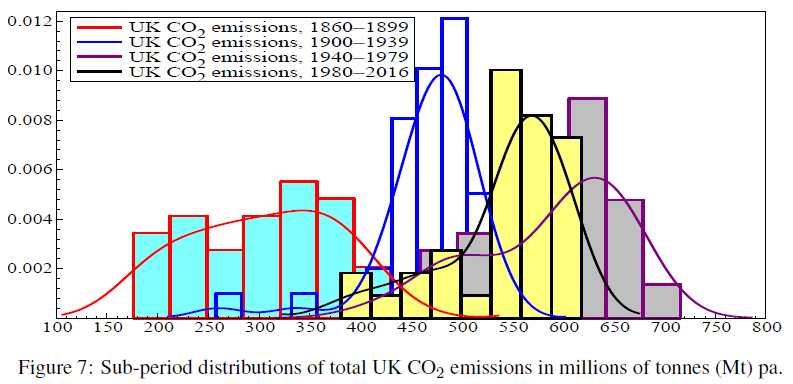 My working paper with Gail Cohen, Joao Jalles and Ricardo Marto shows how production-based emissions and consumption-based emissions differ in the UK. Both the cyclical components and the trend components are shown in the figure below.