From a new Macro Musings Blog by David Beckworth: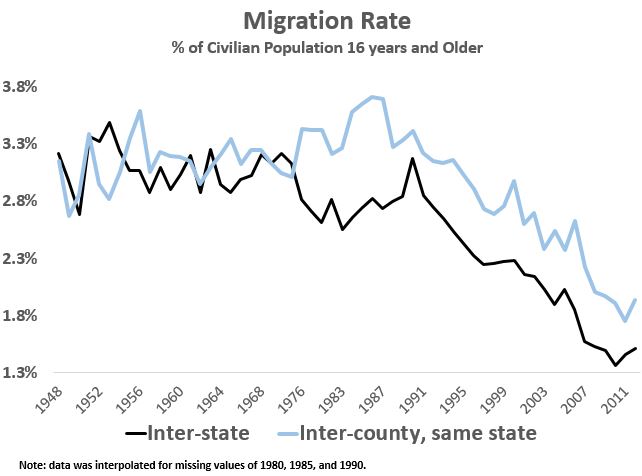 "It took the United States roughly 150 years to become an optimal currency area (OCA), according to economic historian Hugh Rockoff. This long journey meant that it was not until the late 1930s that a one-size-fits-all monetary policy made sense for the U.S. economy. Since then the U.S. economy has often been held up as the best example of a currency union that meets the OCA criteria. This especially was the case when comparisons have been made to the Eurozone, like in this classic Blanchard and Katz (1992) paper.  But all is not well in this land of the OCA.
(…)
The policy implications seem clear. Policy makers at the local, state, and federal level need to push policies that increase labor market mobility. There is a lot of work to do on this front, but it is important to do so to keep the United States an OCA. The Schleichner paper provides some suggestions and is good starting point for discussion."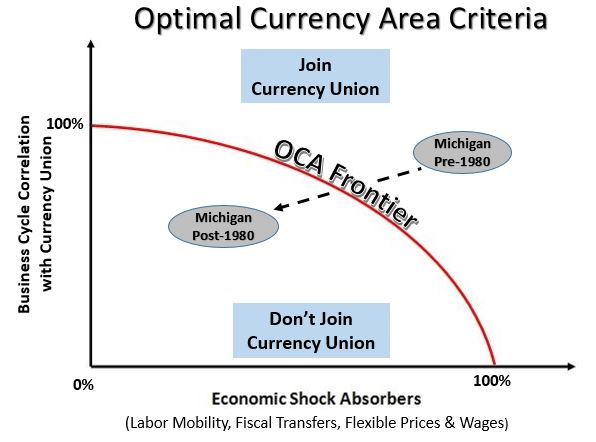 Continue reading here.