Below is an extract from the IMF's latest report on Turkey: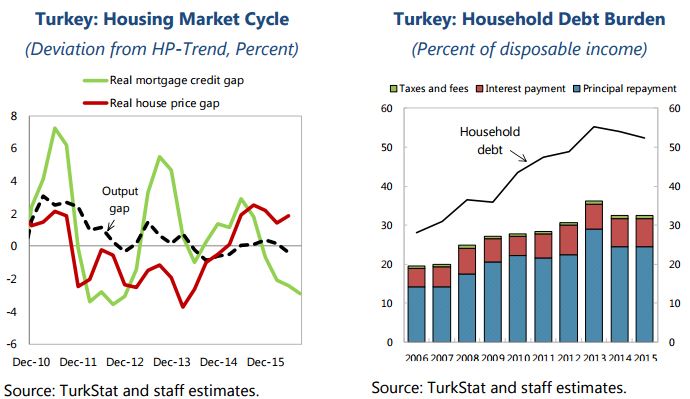 "Turkish house prices have been markedly increasing for several years. The prices for homes rose cumulatively by 110 percent in nominal and 35 percent in real terms between end-2010 and July 2016. Valuation appears stretched by a number of metrics, such as price-to-income and price-to-rent ratios. The burden of household debt has also increased.

Demographic and socio-economic factors underpin the strong demand for housing. A young and rapidly growing population combined with a high and rising rate of urbanization drive demand for residential housing. In addition, the number of households has increased with a decline in average household size. Household preferences have also shifted toward newer and larger houses, with stronger construction codes.

Special sales campaigns and government stimulus have buoyed house sales since July 2016. The government launched a campaign for subsidized sales of 60,000 houses with mortgages offered at below-market lending rates and higher LTV ratios than the regulatory ceiling, in addition to applying moral suasion on banks to lower mortgage rates. Following the adoption of these measures, total house sales rose by 2 percent year-on-year in August. Since then, the LTV ceiling was raised from 75 to 80 percent."

Also see a separate IMF report on Understanding Turkish Residential Real Estate Dynamics.