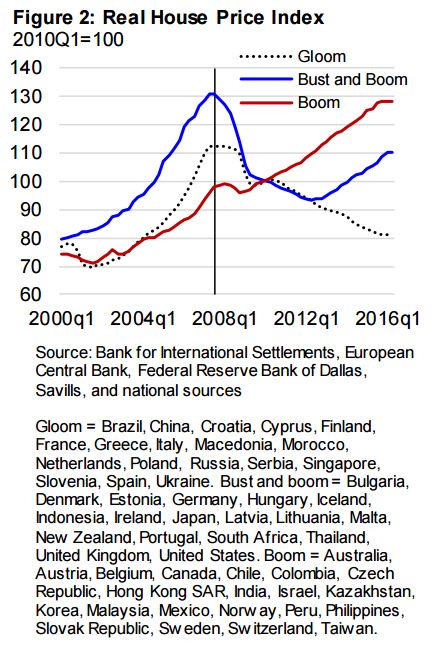 The IMF's Global House Price Index—an average of real house prices across countries—is now almost back to its level before the financial crisis. The underlying picture is quite varied. Developments in the countries that make up the index fall into three clusters:
The first cluster—gloom—consists of 18 economies in which house prices fell substantially at the onset of the Great Recession, and have remained on a downward path.
The second cluster—bust and boom—consists of 18 economies in which housing markets have rebounded since 2013 after falling sharply during 2007-12.
The third cluster—boom—comprises 21 economies in which the drop in house prices in 2007–12 was quite modest and was followed by a quick rebound
Read the full report for details and IMF assessments of house price valuations in various countries.