Herman Stekler has predicted 10 of the last 6 U.S. recessions. Despite this dismal forecasting performance, he is considered one of the giants of the economic forecasting profession. At the age of 80, he is still going strong, recently finishing his 100th academic paper.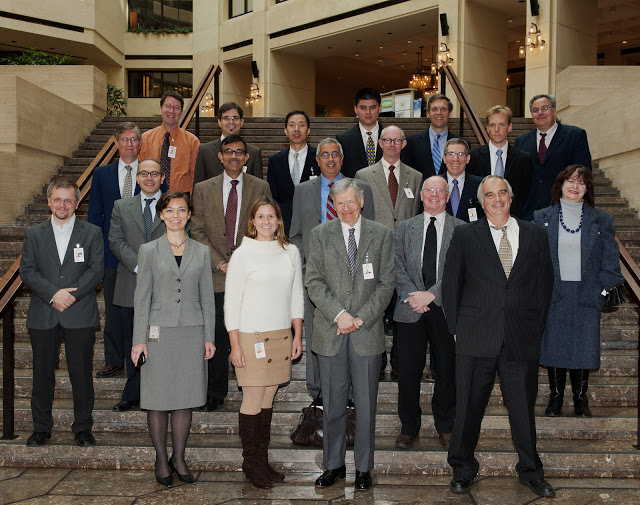 photo: IMF
A GW-IMF Forecasting Forum held on November 15-16, 2012 honored Stekler's contributions to the profession. The program features papers by:
Prakash Loungani on whether forecasters believe in Okun's Law (they do);
Neil Ericsson on uncovering biases in government forecasts of U.S. debt;
Ulrich Frtische on whether there is (lack of) herding in foreign exchange rate forecasts;
Michael Kumhof on what will happen to the price of oil in ten years (warning: this is not the official IMF view);
Natalia Tamirisa on information rigidity in growth forecasts;
Massimiliano Marcellino on whether the estimation of large Bayesian VARs can be speeded up by assuming a common stochastic volatility factor.
The papers can be downloaded from here along with the comments of the stellar group of discussants (Kajal Lahiri, Tara Sinclair, Ed Gamber, Danny Bachman, Robert Fildes, Jonas Dovern, Olivier Coibion, Andy Levin, Fred Joutz, Chris Erceg, Keith Ord and Xuguang Sheng).
The forecasters attending the forum had been asked to predict the outcome of the U.S. Presidential election. Peg Young came the closest, predicting that Obama would win 50.5% of the popular vote (he got 50.6%) and 326 votes in the electoral college (he got 332).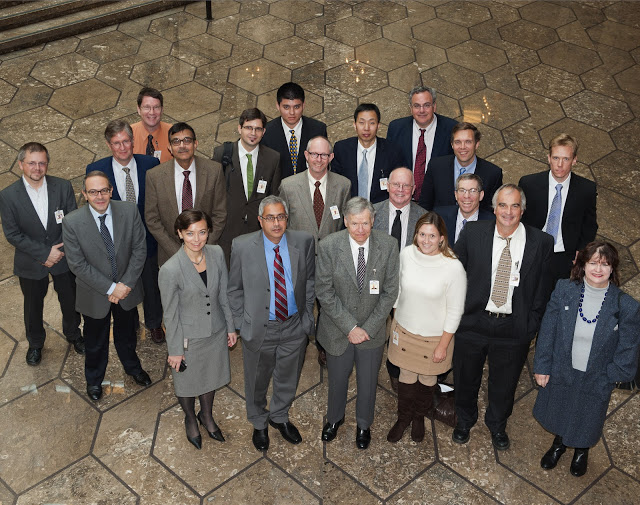 photo: IMF